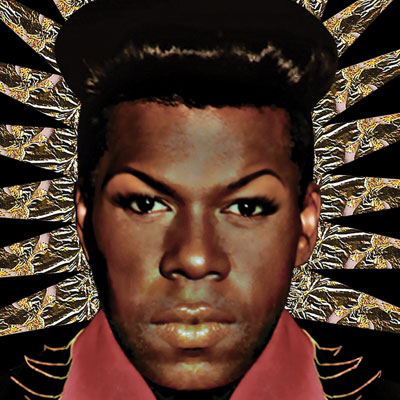 By JASON NEWMAN
APRIL 24, 2014 10:40 AM ET
New Orleans musician and "Queen of Bounce" Big Freedia has been the ambassador for bounce music — an uptempo strain of hip hop popularized in New Orleans in the early 1990s designed to make asses, well, bounce — for 15 years. Two years before Miley Cyrus attempted to twerk at the Video Music Awards, Freedia's raucous, buoyant 2011 anthem "Azz Everywhere" became an unlikely underground hit, with the singer's outlandish personality on display in both her raucous live shows and Fuse reality show Big Freedia: Queen of Bounce (which starts its second season this June).
Bon Jovi and Big Freedia Bring Showmanship to Jazz Fest
Now, Freedia is set to "Explode" with the release of a new song and Just Be Free, her upcoming album set for release on June 17th. "Release your wiggle/Release your anger/Release your mind/Release your job/Release the time," shouts Freedia over the typically high-energy, dance floor-aimed beat.
"The idea behind 'Explode' is that it was the way I was feeling, like I'm going to explode," Freedia tells Rolling Stone. "Being on the road, being in a relationship, I have a lot of stress and I feel like I'm about to explode. Also, when I'm on stage, I feel like I'm going to explode. That's why I say 'release your wiggle.' This made sense for it to be the first single because I want people to know that I'm coming out with a bang ;)"
Just Be Free will be released on Freedia's own label, Queen Diva Music, and features production by New Orleans producer—and regular Freedia collaborator—BlaqNMilD, alongside Oakland producer Thomas McElroy (En Vogue, Raphael Saadiq, Madonna).
Freedia tells Rolling Stone that album title Just Be Free has multiple meanings. "Being 'free to be who you' is one," says the singer. "We live in a society where we have a lot of liberties. It's just not like this everywhere in the world. This album is my first studio recorded album where I came up with concepts beforehand. So much of my music is appreciated live, but I think these tracks are one you can listen to at a late night twerk party or an afternoon barbecue and enjoy!"
Just Be Free is available for preorder now.
Just Be Free Tracklist
1. Turn Da Beat Up
2. Dangerous
3. N.O. Bounce
4. Jump On It
5. Lift Dat Leg Up
6. Ol' Lady
7. Where My Queens At
8. Explode
9. Y'Tootsay
10. Mo Azz
via Queen of Bounce Big Freedia 'Explodes' on New Song – Premiere | Music News | Rolling Stone.