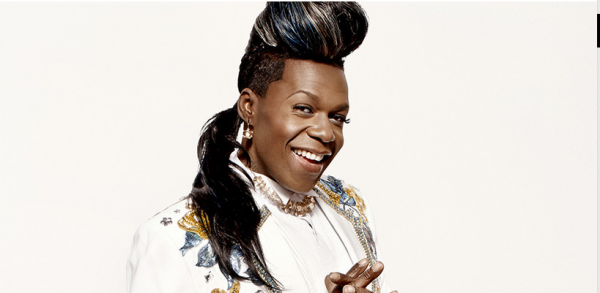 Big Freedia is set to publish a memoir by Gallery Books, a division of Simon & Schuster. The project, tentatively titled, Big Freedia: God Save the Queen Diva, will be released sometime next year.
The book will document Big Freedia's life growing up a gay Baptist boy in New Orleans, taunted by neighborhood kids but undeterred; how his days as captain of the cheerleading squad and choir director set the stage for his career as a performer; his close but fiercely competitive relationships with fellow bounce artists Katey Red and Sissy Nobby and his tangled love relationships; his bond with his beloved mother, Ms. V, and how he honors her since her passing last spring; and, of course, how he fought his way to the top of the music game, landing a docu-style series on Fuse TV (the most popular series in the music network's history) to become the worldwide ambassador of Bounce.
"I know many people have come to know me through my TV show," says Big Freedia. "But my memoir will go in depth—nothing and no one will be spared, including me." Season 3 of Big Freedia's hit reality TV show "Big Freedia: Queen of Bounce" will begin filming soon and she will hit the road this fall to support her recent album Just Be Free, available on iTunes.
Big Freedia has teamed up with his long-time publicist and former Source magazine editor and journalist Nicole Balin on the book.