CALLING ALL DANCERS, BOUNCERS, TWERKERS!!!
SUBMIT YOUR VIDEO FOR:
BIG FREEDIA'S RELEASE YOUR WIGGLE CONTEST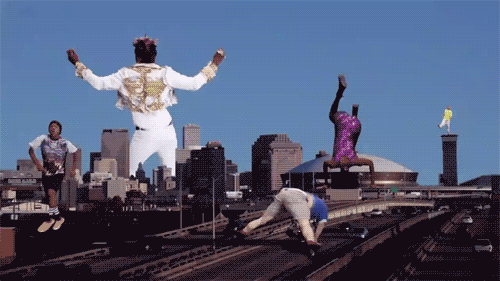 SUBMIT YOUR VIDEO TO:



Show Big Freedia your best bounce, twerk or shake routines on Instagram, Vine or YouTube. Freedia will personally select one winner on each social network. Your video must be recorded to Freedia's new single "Explode" from her upcoming album JUST BE FREE. Hashtags and video titles must include #EXPLODE AND #RELEASEYOURWIGGLE. YouTube users be sure to have the tags in your title. Videos must be submitted by 12:00 Noon Eastern on May 26th. Winners will be announced on Monday, May 26th. Let the NOLA bounce takeover begin!!!
THE WINNER FROM EACH SOCIAL NETWORK WILL RECEIVE:
– Free copy of Big Freedia's new album JUST BE FREE on Vinyl and CD
– Pair of Big Freedia's The Queen Diva Collection Sunglasses from Chilli Beans
– T-shirt from Big Freedia's merch store
– Signed album artwork poster
– "Big Freedia: Queen of Bounce" comic book
– A special shout out from Big Freedia via Social Media
BE SURE TO FOLLOW BIG FREEDIA:
Vine: vine.co/bigfreediaqueendiva
Instagram: instagram.com/bigfreediaqueendiva
YouTube: youtube.com/thequeendivatv