Big Freedia: Queen Of Bounce Season 2 Finale airs on Fuse TONIGHT!   11p / 10p Central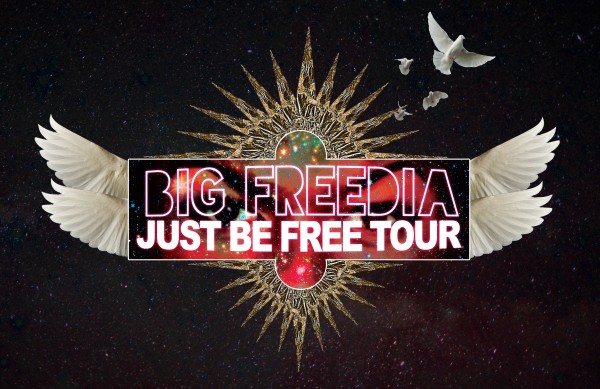 On the heels of her debut album Just Be Free, and season 2 of her FuseTV hit reality TV show, "Big Freedia: Queen of Bounce," the Queen of New Orleans Bounce, Big Freedia, will hit the road this fall with an all new stage show and dazzling performances. The 20-plus city tour will be intertwined with performances at major festival dates throughout the country.
Starting September 27 in Shreveport, LA, Big Freedia and her dancers, the Divas, will play cities from coast-to-coast. Big Freedia will also continue performing on the festival circuit, with appearances at Outside Lands, Bumbershoot, Riot Fest, Sunset Strip Music Fest and Voodoo Music Experience this summer and fall. The tour is also being produced in honor of Big Freedia's Mother Ms. Vera Louise Mason Ross-Johnson. "It's a sensitive time for me," says Big Freedia "that makes for a lot of emotion that I will bring to the stage." The new show, adds Freedia is a "celebration of my mom's life and how far I've come with the dancers to create a new show. I'm excited to share this evolution of my career with my fans!"Big Freedia's debut album Just Be Free was released on June 17.
Just Be Free Tour Dates and Festival Appearances:
Aug 9 San Francisco, CA @ Outside Lands (Festival Date)
Aug 30 Seattle, WA @Bumbershoot (Festival Date)
Sept 12 New York, NY @ Summer Stage (w/ Chromeo)
Sept 13 Austin, TX @Stargayzer Festival (Festival Date)
Sept 19 Denver, CO @ Riot Fest (Festival Date)
Sept 21 Los Angeles, CA @ Sunset Strip Music Fest (Festival Date)
Sept 27 Shreveport, LA @ Fatty's
Sept 28 Birmingham, AL @ Bottle Tree
Sept 29 Atlanta, GA @ Terminal West
Oct 1 Durham, NC @Intrepid Life
Oct 2 Washington DC @ Howard
Oct 3 Philadelphia, PA @ Boot and Saddle
Oct 5 Boston, MA @ Sinclair
Oct 7 Montreal, QC @ Il Motore
Oct 8 Toronto, ON @ Hoxton
Oct 9 Detroit, MI @ Loving Touch
Oct 10 Chicago, IL @ Concord Theater
Oct 11 Minneapolis, MN @ Triple Rock
Oct 12 Milwaukee, WI @  Turner Hall Ballroom
Oct 15, Salt Lake City, UT @ Urban Lounge
Oct 19 Vancouver, BC @ The Colbalt
Oct 31 New Orleans, LA @ Voodoo Music Experience (Festival Date)